PARANORMAL of HulkeNetWorks
Let's tell the truth, this world of paranormal in the end isn't really something for everyone, instead it's something parallel to our everyday lives, elongated by special effects
Of this entity.
Yes, these events scare us but at the same time they fascinate us and intrigue is to learn more about this parallel dimension that is much more interesting that our everyday, often boring and stressful, lives.
Having the necessity of materials, like documentation and or videos/audio of ghosts (or defunct souls visible to many of us)
You can absolutely dream paranormal/poltergeist/apparition phenomenon and imagine new things, new realities, similar to the reaction the cinema often has on us.
...and finally to get to the point to make an episode about the situation.
for example: "this door that opened on its own… who did it, the wind? But it's not windy…so… it was something else!"
ok… then there will be another paranormal phenomenon … probably!
Aside from this, look below for a few of the most relevant and important phenomenon that my staff and I have come across. A mini compilation in the name of mystery.
For the rest, in just a few weeks you will have more (and more enthusiastic!) news; videos and thoughts on this incredible paranormal world.
by yours truly F. s. B. as Hulken
Footnote :

We have received many questions in chat about ghosts in some Florentine cemeteries, and here's my answer: it's true, normally when a person dies for a few day the soul of the dead stays in the body, therefore it's incredibly possible to see such a thing in the form of a white vaporous cloud.
UPDATED NEWS ON THE PARANORMAL
A UFO IN JAKUZIA INTERCEPTED AND FRIGHTENED PEOPLE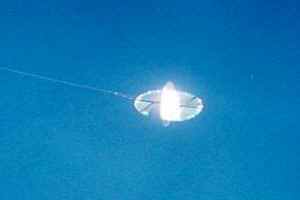 A large unidentified object 'signaled' people in two cities in the republic of Jakuzia. The object radiated (at sunrise but in the absence of sunlight) a strange light – bluish to yellow shades: it lasted no more than a second and then the lights turned off.
Then the flying saucer started to move itself for a little after just before shooting with extreme velocity into the obscurity, leaving the people in anxiety and two of the residents "psychologically affected".
---
CASTLE QUART IN VAL D'AOSTA
Here according to several witnesses, disturbing events have occurred. Slamming doors, windows appear suddenly, noise, footsteps, screams of people, of course neither visible nor tangible. The castle in question continues to fascinate tourists and curious people all around. There is no shortage of disturbing and threatening figures: a lady killed for a crime she didn't commit: She could have sworn vengeance and it seems that with her appearances she is withstanding through disturbing, rebellious actions.
EXTRAORDINARY EDITION ( ! ) (UPDATED 26-4-16) -MISSION RUNNING MY PERSONAL AND MY PEOPLE FROM PLEIADI (IN FRIENDSHIP WITH DEEP ANDROMEDANS!) ALREADY 'AMONG US ON THE PLANET EARTH: THE END OF MALE ON PLANET EARTH, FINALLY (!) STARTING: THE SIMPLE SYSTEM WITH WHICH I HAVE IN FIST FINALLY IN PEACE MECHANICAL UNIVERSE: send it to INPUTS IN SIGNAL ###### () OF ###, (CODE FOR MY Pleiadians!), DO NOT DO ANYTHING AND commandeered HERE WITH ACCURATE AND sOPHISTICATED TECHNOLOGIES UFO (!) THAT MORE 'IN BRIEF: DO NOT' SPACE IN COSMO EXTRA-PLANET STEPS TO MAKE FAKE AS ARRIVALS OF BLACK HOLES, METEORITES SIDE, ATTACKS OF ALIEN ENEMY ALWAYS SPOKE TO ME MONITORED, PHO 'STAY WHERE ARE NOT NE I HAVE FOR MAXIMUM 'NEED, I LOVE HUMANITY' INFINITE TO AVOID unwelcome intruders (!) MANDO A TOTALLY INPUTS ALL, OTHERWISE EARTHQUAKES ARE STILL MORE 'AND ALWAYS MORE' HEAVY, THE ATOMIC ABOUT THE GRIND TO A HALT FROM A BLAST OF HYPOTHETICAL CRAZY OPERA (?) - FROM ME OTHERWISE EVEN ASSISTED AND OVER-PROTECTED FROM MY FRIENDS AND COLLEAGUES ANDROMEDANS EXTREME SAFETY OF OUR PLANET - AND MORE 'DOWN TIME AFTER TIME NUMBER OF PEOPLE NOT HUMAN OR REAL ON THE PLANET ( !) ARE ALSO HEAD OF THE CONTROL OF FAMOUS ASHTAR RECENTLY, THIS HOLDS MY LOVE AND FRIENDSHIP WITH THE PEOPLE OF THE US AND CLOSE AND THE PLEIADI, WITH MAXIMUM 'AND' EVERYTHING! PEACE AND LOVE TO ALL, TO YOUNG AND ELDERLY OF MY BELOVED INFINITE PLANET EARTH (!) BY YOUR CAPTAIN UNIVERSE AND THE FEDERATION OF GALACTIC ASHTAR, FRANCIS XAVIER BONI, HERE IN SPECIAL MISSION FOR THE ULTIMATE END OF EVIL ON EARTH (!) CAUTION - ALERT: ATTACK DURING THE CLONES (NOT IN ITALY, BUT IN SOME SMALL AREAS ALL 'FOREIGN): FUTURE I WILL EXPLAIN' HOW NOT ENSNARED CLOSER TO AVOID RISK OF INFECTION (!) ---------------------- LOVE DOMINATES EVERYTHING !---------------------------------
(sometimes key-word searches make unrelated stories appear… excuse us if this happens!) HulkeNetWorks staff
www.digilander.it © 2019