MEDIO EVA
Here's to you the story of two beautiful princesses turned into donkeys , but lets begin slowly before arriving to the tragic event : Medio – a beautiful girl with golden hair and a dreamy , mysterious aura was in contrast with Eva , her completely different sister , cute only to the jackass – the famous Siena's jackass .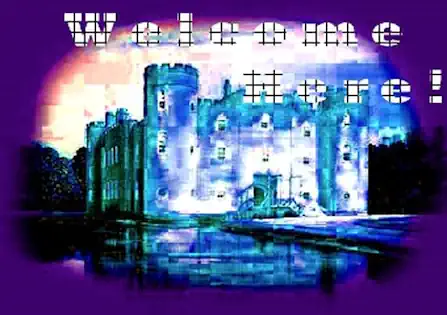 It was the year 1049 in Siena , a magnificent city and one of the most important examples of Medieval Italy , when the General , knight ToccaFerro (TouchIron) began to look for militants to recruit for his army to then be sent in battle against neighboring cities . Medio was working as a disreputable woman at an inn in Siena . Even worse was Eva's fate , who cleaned the floors in the tavern of "Marti the King" . General ToccaFerro immediately recognized Medio's exaggerated beauty and claimed her at once as his suitor , while for Eva he found a job scooping horse poop . Imagine Eva's shock and Medio's exultation ... Here began an uncensored duel in the main Siena's square that stained the waters with blood : no victor but a big show for those present , who could watch a very high level 'match' . Meanwhile the San Barile war was about to break out and the two ladies were ready to leave . ToccaFerro sharply spurred the horses and , to give more energy to the horses , put some pepper in the horses' noses! (In this light we can see the general's wickedness - a man who had everything except a soul). The troops , at this point were already ready for the battle , launched themselves without fear towards the enemy : after the river was filled with blood the war ended with 384 deaths , 2743 wounded , 431 horses claimed by yet another useless war , and two women to admit into the mental hospital in nearby San Gimignano . Exactly like this : Medio and Eva were killed in the deep of the war . Their souls went to the ropes that not even the friends or acquaintances could recognize them upon their return to Maremma . At it was as follows , to forget everything as a last hope they could sell their soul to the devil . They died like this , with all indifference and malice; they were permanently transformed into donkeys – although of great merit and pleasantness . But certainly that's not what they had dreamed of becoming.
Story written and created by D&X1969 (of Siena)!
---
A night like many others ,
a full moon blinding in that valley of the witches at myself , unknown location , most of the motive of this incredible fiction story .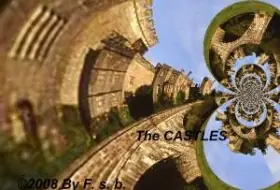 Nothing would stop me from going any further , well this time I was ready to freeze time in favor of my volition to save my country from vampires invasion , who were pushing the boundaries of the Saint Claire castle . Thirsty incredibly fresh blood more than ever. They pawed like crazy , no longer support the exile on the mountain and now were ready to bleed all my people . I had created an anti-zombie team , but seemed void any attempt to stop the evil one and his subjects , more angry than ever . This is enough , I told to myself , or me or them , or our people , here someone will lose and it wont't be us . The vampire Gassen was ready , as a good zombie unearthed , to kill one of my allies , when suddenly I took my sledgehammer and tore an arm (rest assured , it is a dead man , no man will hurt at the end of the story) :) Gazzen that was precisely broke Gazzen :) had not the slightest desire to allow us to proceed with the conquest and eradication of the castle haunted by ghosts , demons and vampires , so I decided to expose our well-stocked arsenal of war ( quiet , it was reserved only for zombies and vampires ). A cannon shot , and fell well 10 , in one fell swoop : the more was done , they had only another 3 to send in the dream world. Now on the verge of death , because it had not received blood , another zombie ( Slayer ) , the head of his division monsters and associated was on the ground too. At this point we climbed the mountain of the Saint Claire castle and conquered after a time ( damn ) between slaps , punches and flamethrowers , the place , thus freeing the country from the evil's specter. Our land was so safe and sound , between poor people's joy who certainly would never deserved to collapse in front of the shadow of death.
( History obviously fantastic, conceived and written by myself ! )