WE CAN DO IT
The anger of this desert , Like a concert in open air , Signals the end of an era , And beginning of another , like a reality that turns , On itself , suppressed , Not tamed , never shaken , Doesn't ever change , and you know , That you go we don't yet know , A strange but true mystery , A candle that you blow out sooner or later , But we will blow it out much later . Never before , the top , Can always be there , Arrive at the destination , Like a wheel , Sooner or later is empty , His anger , In the race and never lost , We turn , you want , Guide it , we will know , we have to , In the obligation of life , we will remain . But always at our best , Without ever losing , Without giving up , Without rewarding , It's very strength to the enemy , Hidden in the shadow of our misfortune . We will live , we will know . Understand who/what is behind the evil . The truth sooner or later will come afloat , And we will understand what to do , Where to go , How to live .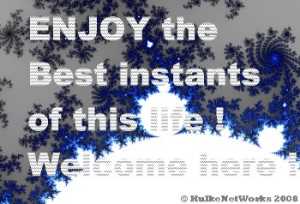 OUR FORCE, OUR FORTRESS
In anger drown all of my thoughts , They would be sincere , Yes , but with the hard work you do , you know , That you will take the path if you want , Otherwise nothing , However don't ever be , The loser , Because victory over evil , Is the only way , Determined wake , To be well , you should , Knowing it is already just . Everything goes without saying , But if you have a mind that goes beyond , You move more securely between hearts , Towards a direction of hope , Against the empty abyss , Of values and conscious , That guide our hearts , Towards the lights that shine and fast , Ignite our souls , Lifeless , Still on the ground , without senses , Bad luck is not of us , Because if you have the desire to react , In the action against the adversity you'll wake up , Infinite sensations of pure fear , That last , 'take care' Of us , Born again like flowers , In the Spring of our hopes , Between our dreams , Wandering in the 'City of Happiness' , That does not want to be destroyed , If we will want it . At least this will be Our force , our fortress .